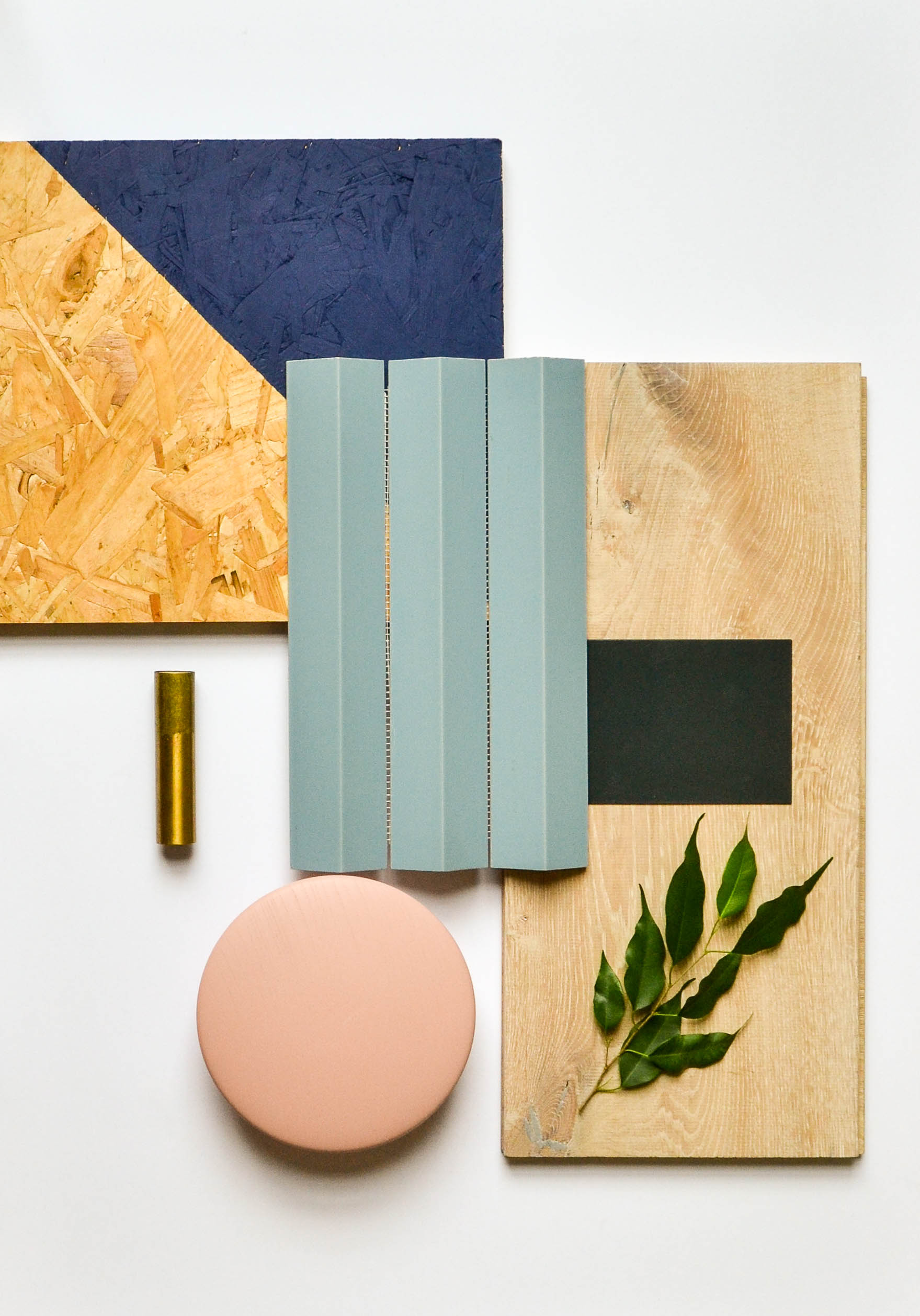 4
The Organised Store is an Irish Company specialising in homewares and storage solutions. We were commissioned to fit out their new flagship; a 900m2 unit in The Dundrum Town Centre.
The unit had housed a lady's clothes shop, a bookshop and a cut-price boutique previously. Each had added a layer of fitted elements onto the last resulting in strata of building against all permanent surfaces in the space.
We stripped these layers back roughly exposing base textures and used a strong colour and lighting code to map the space. The client's storage solutions were mounted on all perimeter surfaces from floor to ceiling to showcase their versatility and allow the unit to act as a vertically stacked shop and warehouse freeing up more space on the shop floor.
The central spaces were furnished with a series of mdf and chipboard elements which can move around the space allowing the client to adapt the shop layout as needed. This idea was first developed in the project '1401_Swiss Art Awards'.
Retail
The Organised Store
Dublin, IE / Built

950m2
2017
L. Jones
H. Crehan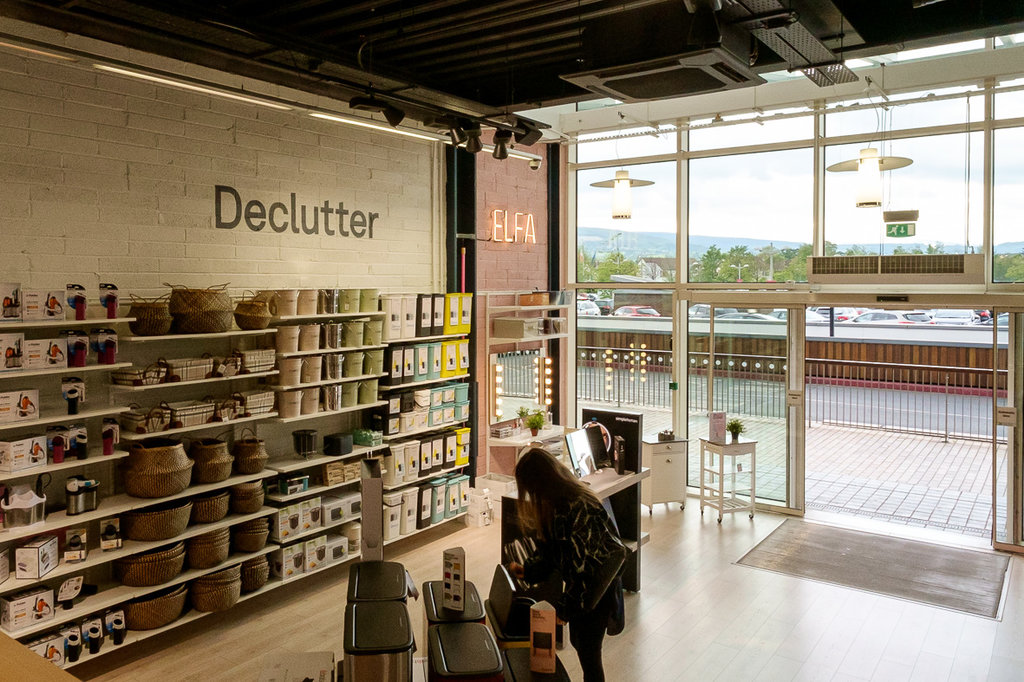 6
4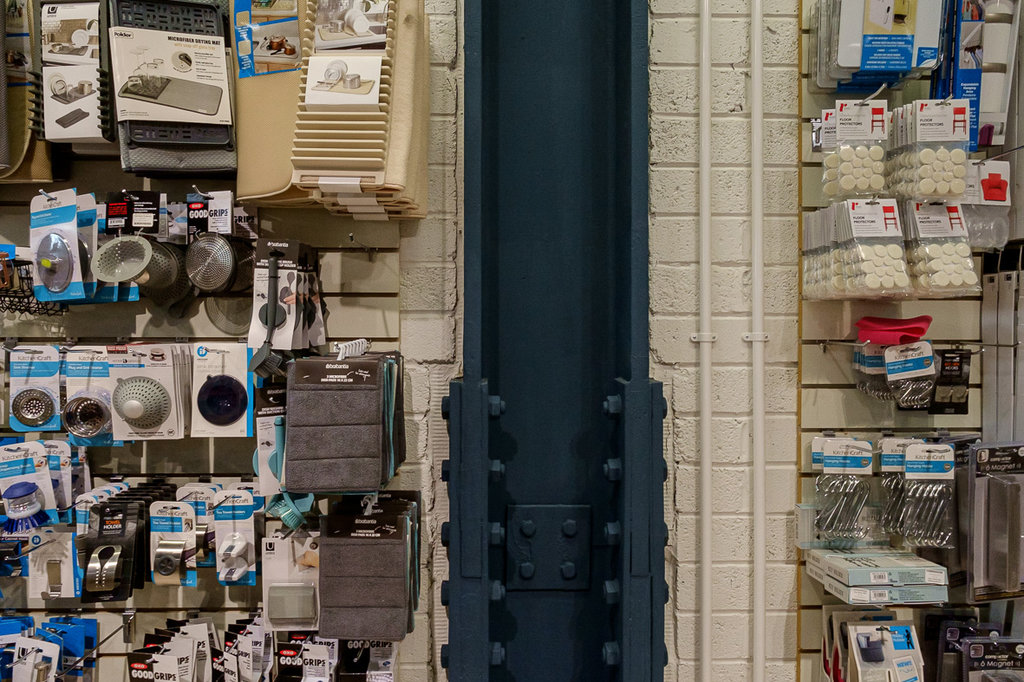 5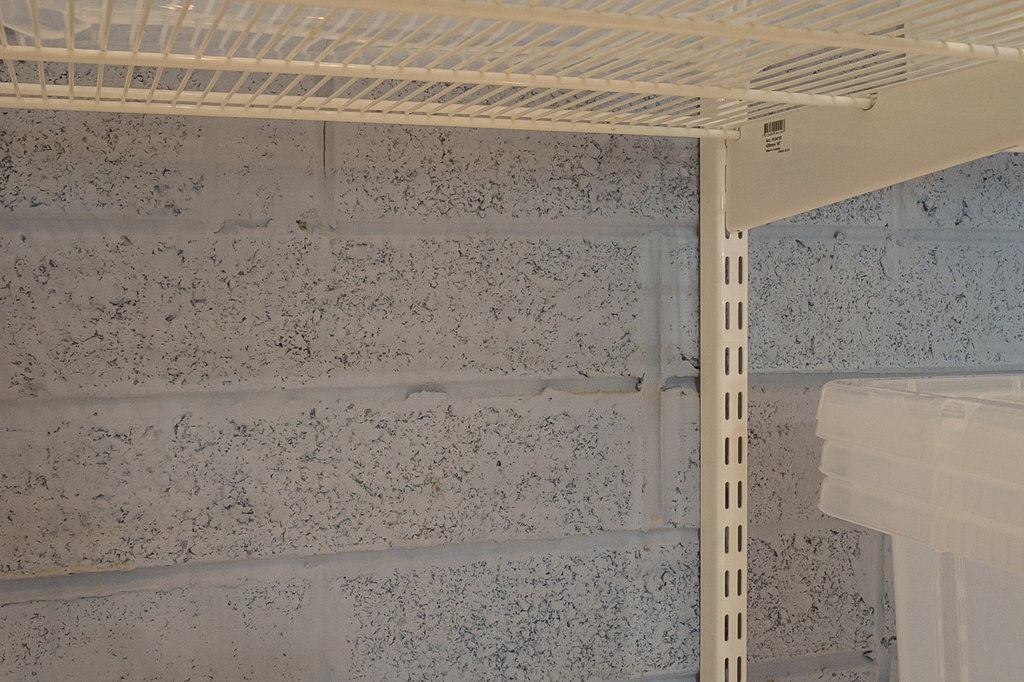 4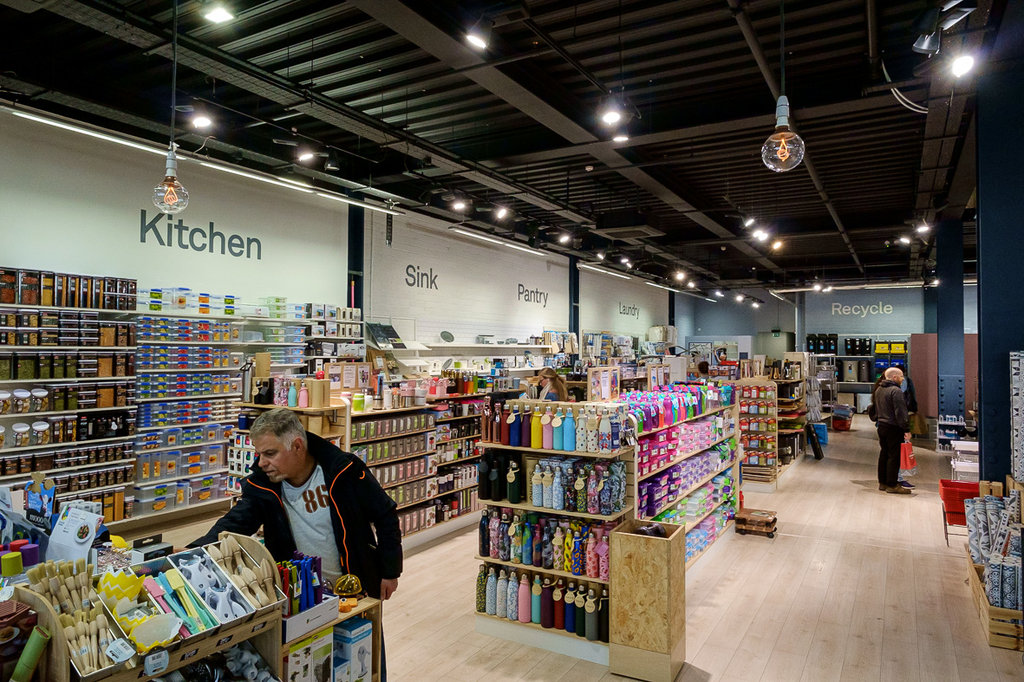 8
4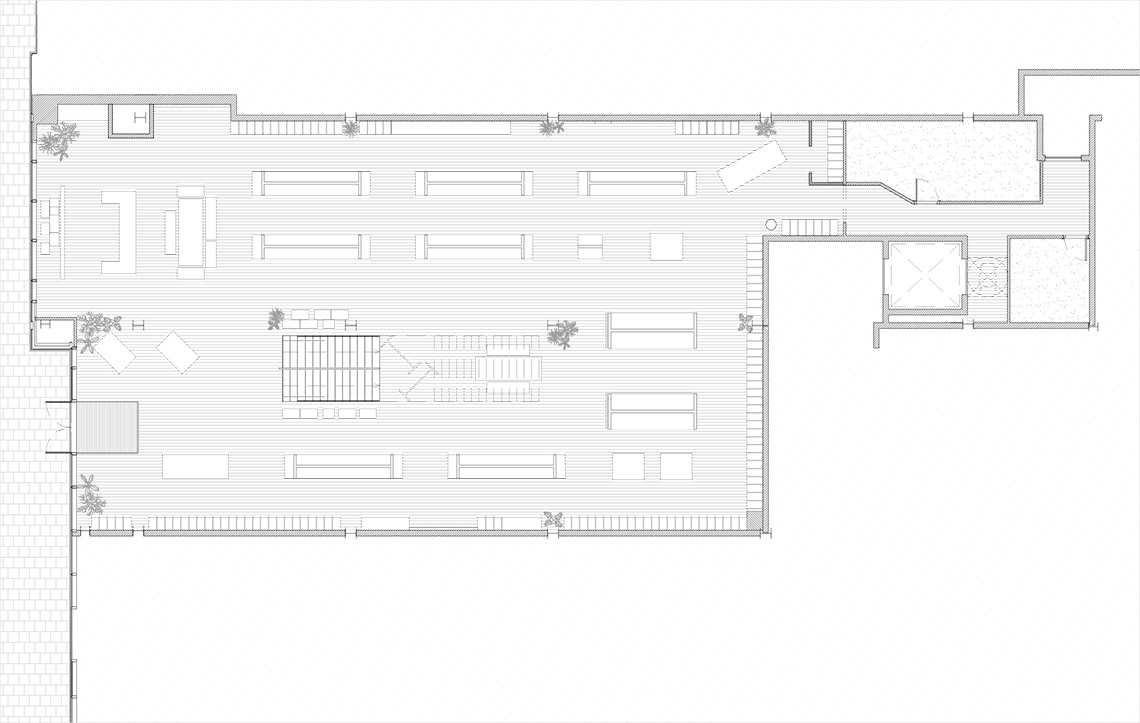 3