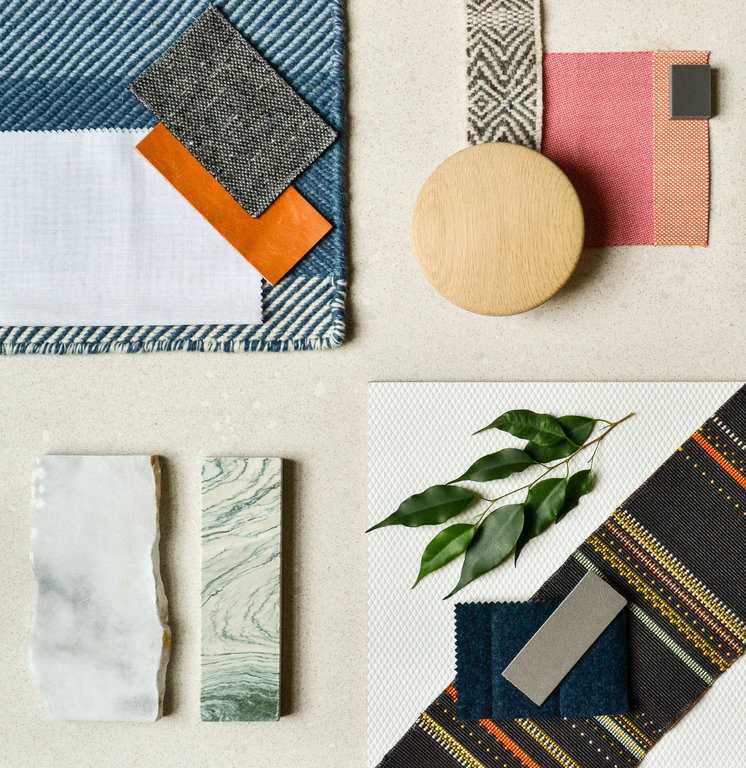 4
PS Rotterdam is in a multi-function building facing Rotterdam Central train station. Levels 10 - 16 are serviced office suites, levels 2-9 are serviced apartments, on the ground floor is a shared lobby.
The lobby functions as a reception for all levels, an informal breakfast area for the serviced apartments, an informal office for the reception & hotel staff and an attractive lounge and meeting space. The lobby is joint owned by Irish and Dutch companies and the space needed to showcase designers from both countries.
To meet these requirements, we split the plan into 4 zones locating a different function in each. Circulation is generous from entrance to the reception. The other two zones are more densely furnished. The lobby centrepiece is a 4m long reception desk made with a rare stone from the region. All elements sit loosely in the space to enable the lobby to adapt to future requirements.
Lobby, Co-working Space
PS Rotterdam
Rotterdam, NL / Built

200m2
2015-2018
L. Jones
L. Benoit, H. Crehan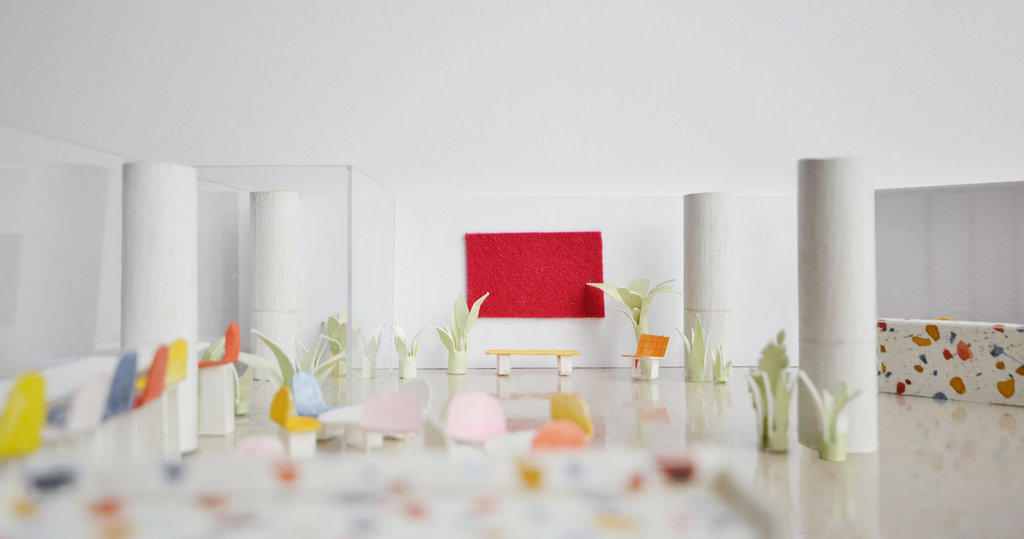 4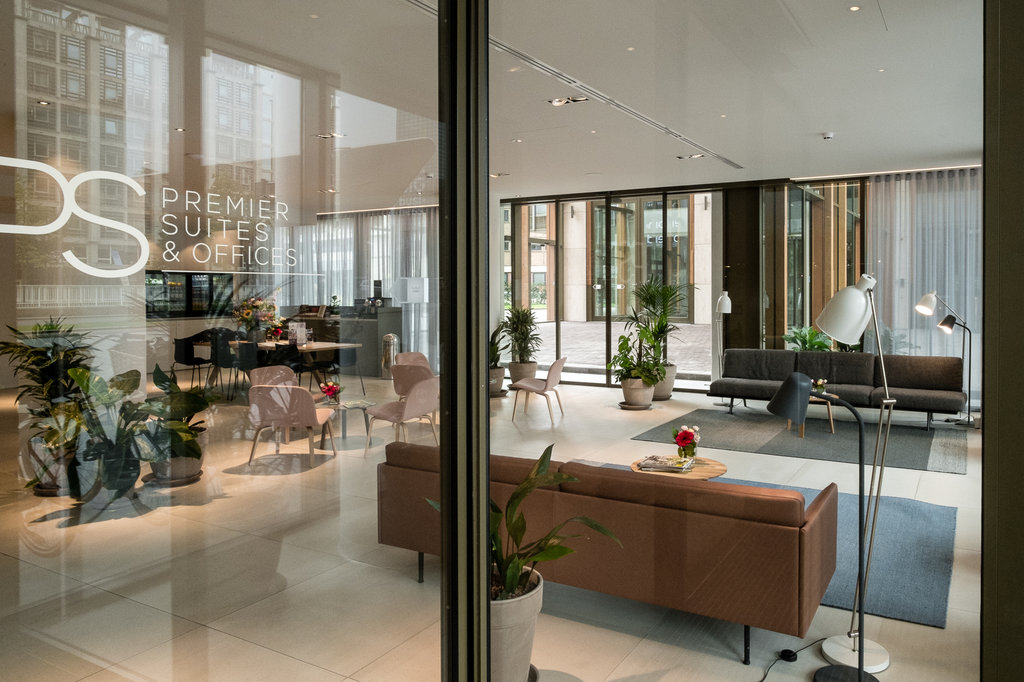 6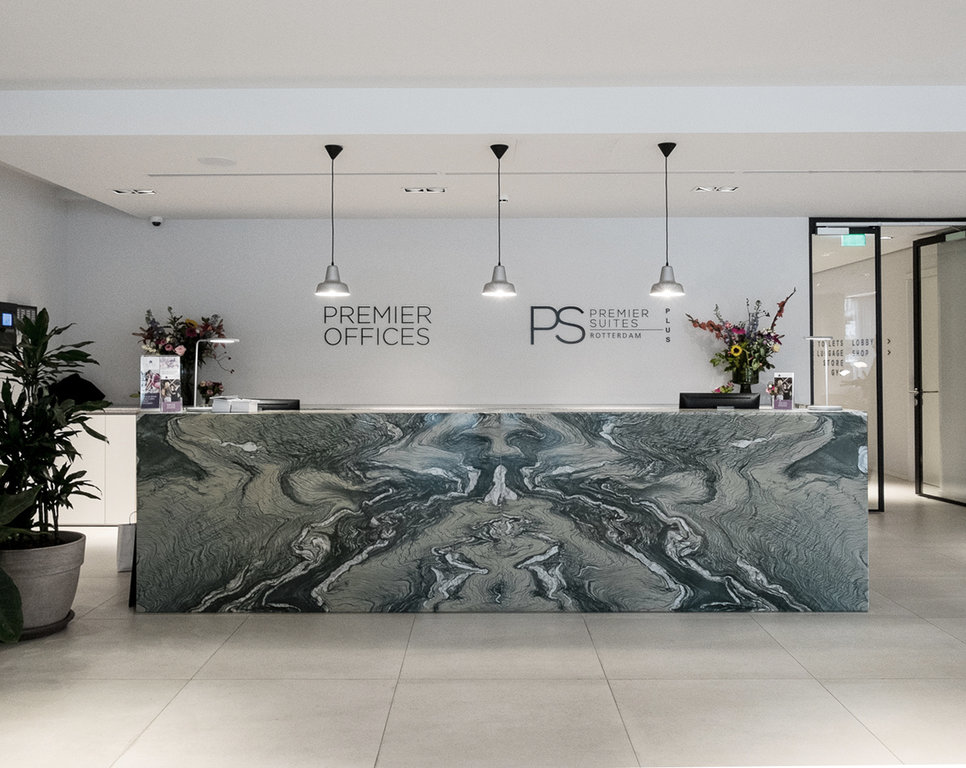 4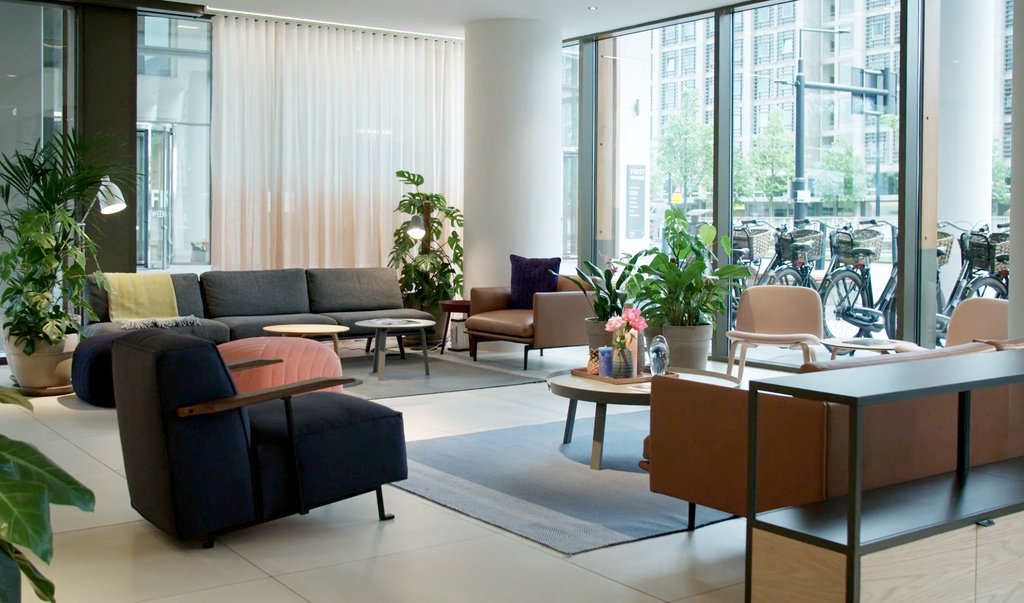 6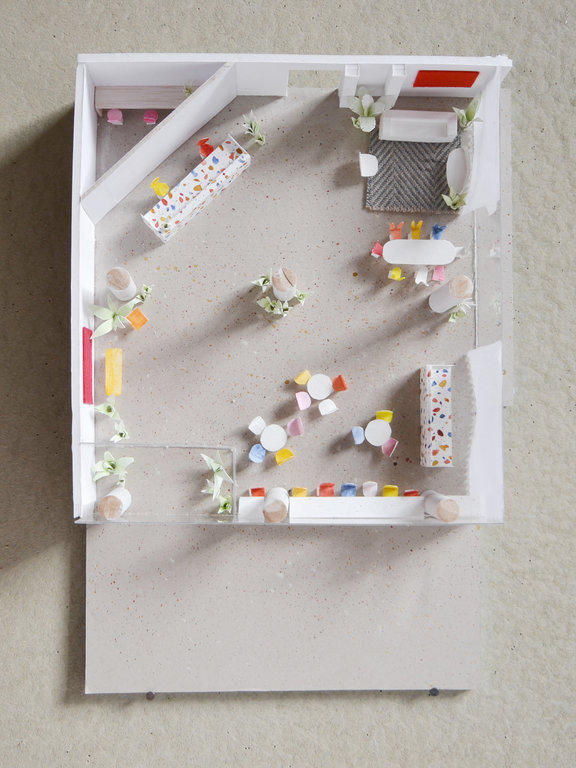 4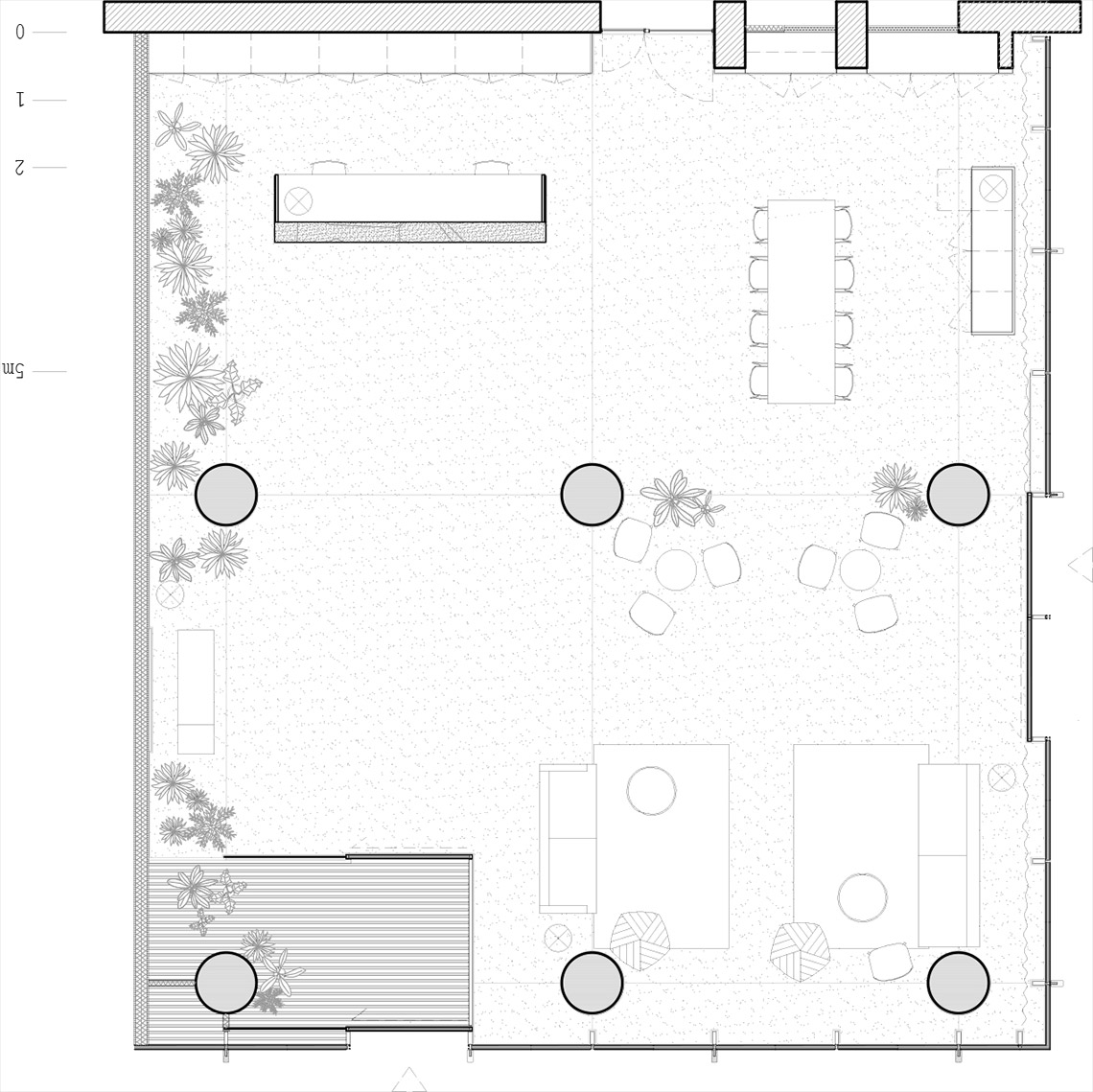 2